Fiber Cement Siding | James Hardie Siding
Hardie siding is a common name for exterior paneling composed of fiber cement. The biggest manufacturer of this fiber cement product is James Hardie, the construction company that first brought the product to market. Widely praised by business and homeowners, this product is durable and beautiful. It is quite popular, and with good reason—compared to other products such as vinyl, Hardie siding looks much more similar to brick or natural wood, without requiring nearly so much maintenance as the more common natural wood paneling.
HISTORY AND MANUFACTURING OF FIBER CEMENT SIDING
Fiber cement—as indicated by its name—is composed of wood fibers and cement. When these two materials are combined with sand, water, and adhesives (which vary from manufacturer to manufacturer). The mixture is then rolled out and pressed flat in order to form long sheets of fiber cement. These fiber cement sheets are baked—heated to high temperatures to remove a majority of the moisture. This forms the material into a sturdy and durable exterior paneling. The manufacturing process, from start to finish, takes somewhere between 24 and 48 hours. Most manufacturers offer guarantees for their product, ensuring that it will last 25 or more years. Not all brands, however, are created with the same level of quality. The major point of difference in most fiber cement paneling brands is the type of adhesive that the wood fibers and cement are mixed with.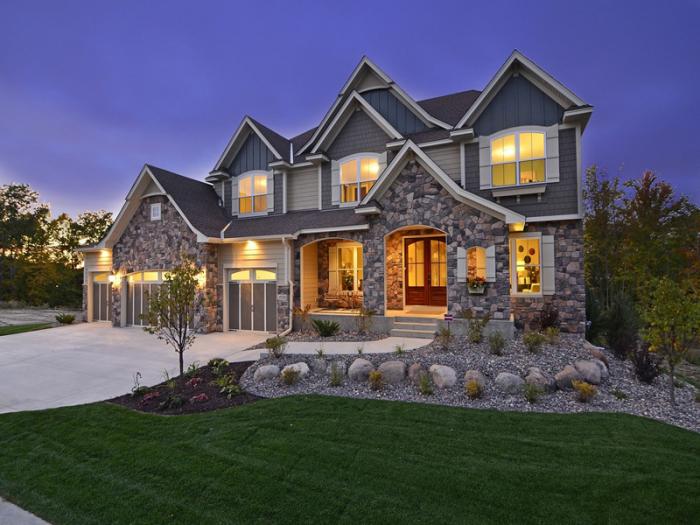 Fiber cement is commonly referred to as "Hardie" or "James Hardie" siding. This title refers to the product's original creator, James Hardie. Mr. Hardie introduced fiber cement to the housing and construction markets in the 1970s. His company grew quickly and was soon the dominant player in the large and expanding fiber cement industry. To this day, his eponymous company maintains its position at the top of the business. Fiber cement and construction engineers are continually improving upon Hardie's original product. The product offered today is lighter, more workable, and more aesthetically pleasing than its earlier iterations. They also offer a wide array of different exteriors, each skillfully engineered to withstand a large number of different weather conditions.
ADVANTAGES OF FIBER CEMENT SIDING (HARDIE SIDING)
Fiber cement competes with vinyl for the title of most popular exterior paneling. The former is quite popular, and with good reason. The material combines many of the biggest benefits of the industry's other options.
Some benefits of fiber cement exterior paneling include:
Aesthetically Pleasing
A multi-purpose, highly customizable material, fiber cement is a malleable product. It can be shaped to mimic the appearance of stone, brick, and even natural wood.
Durability and Longevity
Fiber cement products are, when properly installed, impermeable. They are not affected by moisture and can last beautifully for more than fifty years. The material is also highly resistant to forceful impact.
Damage and Termite Resistant
Fiber cement's common counterpart, natural wood, is beautiful but highly susceptible to termites, rot, and other damage. On the other hand, Hardie siding is not enjoyed by termites and is not capable of rotting. This feature is of particular advantage for exterior paneling on the shady sides of homes and near the foundation, where rot and pests tend to appear.
Sturdy, Stable, and Easily Paintable
Due to its static and synthetic construction, fiber cement siding does not alter in shape or size as the weather changes. As a result, paint that is applied to fiber cement siding surface rarely chips or cracks and lasts a very long time. In many cases, a single paint job can last for more than fifteen years. When the time does come for fiber cement paneling to be repainted, the material will not require sanding or scraping. Due to the durability of the product, the boards can simply be painted over.
Fire-resistant
Fiber cement siding offers the highest level of fire resistance. The presence of cement in the product means that it is entirely non-flammable. This particular hallmark of fiber cement provides significant peace of mind to home and business owners alike. It can also provide potential savings on fire insurance policies.
Available Pre-painted and/or Primed
Many manufacturers of fiber cement exterior paneling offer pre-painted and.or primed materials to their clients. Those who opt for a pre-painted siding will typically receive a fifteen-year guarantee on the color. These pre-treated versions of the product do come at an additional cost, but the longevity of factory painting is significantly longer than post-installation house paint.
James Hardie Colors available:
| | |
| --- | --- |
| | Arctic White |
| | Woodstock Brown |
| | Navajo Beige |
| | Cobble Stone |
| | Traditional Red |
| | Autumn Tan |
| | Monterey Taupe |
| | Heathered Moss |
| | Boothbay Blue |
| | Countrylane Red |
| | Sandstone Beige |
| | Khaki Brown |
| | Timber Bark |
| | Mountain Sage |
| | Evening Blue |
| | Iron Gray |
| | Chestnut Brown |
| | Aged Pewter |
| | Sail Cloth |
| | Gray Slate |
| | Rich Espresso |
| | Light Mist |
| | Night Gray |
| | Pearl Gray |
Manufacturer's Warranty
The typical fiber cement manufacturer's guarantee lasts between thirty and fifty years. These policies protect against original factory defects and provide a secure financial investment for home and business owners alike.
FIBER CEMENT SIDING INSTALLATION
Fiber cement requires little to no upkeep and offers a huge improvement to your home in terms of aesthetic appeal. If you are on the hunt for a high-quality, low-cost material that will update the feel of your entire home, Hardie siding may be the right choice for you.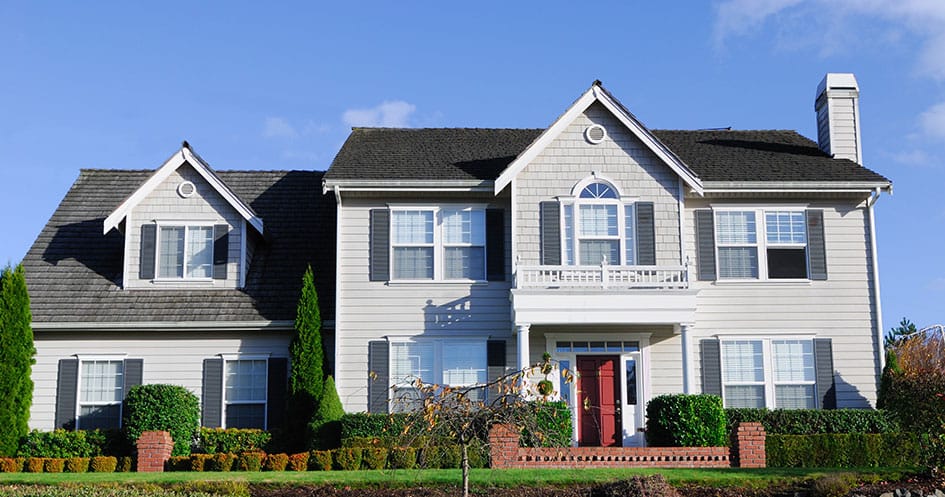 If you are considering installing Hardie siding on the exterior of your home, it is highly recommended that you seek out an experienced contractor to take on the job. The quality of the installation work is just as critical to the longevity of the siding as is the quality of the panels themselves. When fiber cement is installed incorrectly, it is likely to see damage and degradation much more quickly than it would if properly installed. In some cases, incorrectly installed siding can even invalidate certain insurance policies. Fiber cement itself is quite durable, but improper installation can result in quickly deteriorating paneling.
We would love to talk to you about your home. Give us a call and we will tell you how we can help make your home safer, prettier, and more valuable through the installation of Hardie siding.
Call for a free estimate on your home or building: (214) 253-8887
Or E-mail: info@DallasSiding.com