Residential Siding Contractors
Dallas Siding offers residential and commercial siding installation for both new construction and remodeling. We have built our company on two core values:
– We do everything in our power to provide our Dallas area customers with the best craftsmanship in the siding/exterior industry.
– We are upfront about all of our costs and guarantee our customers affordable pricing.
We pride ourselves on our excellent customer reputation. You are always able to find out what our customers think of us.
Some of the many major advantages of working with Dallas Siding include:
– In the Greater Dallas Area, our company is a strong leader, consistently bringing the best quality to home renovation, business improvement, and new construction projects. in the siding business.
– All of our crews are highly experienced and capable of expertly installing any sort of building exterior.
– We provide all necessary tools and materials for the entire exterior project.
– We value your time and will stay on schedule, regardless of whether we are working on a corporate building or a small family home.
– Our team is highly experienced in exterior installation as well as other, related construction services that we gladly offer to all of our clients.
– When finished, your siding will have been completed within your budget and timeline.
– We offer our materials in a wide range of colors, providing for nearly every possible capacity.
– Dallas Siding is the obvious choice if you are on the lookout for a high-quality, low-maintenance siding option (such as vinyl or fiber cement paneling), which are guaranteed to add aesthetic appeal and financial value to your building.
– We will gladly help guide you through the entire siding process, fro picking out your materials to fine tuning your color palette.
– Every member of our experienced construction crews take pride in their work and stand behind the high-quality materials they use.
– We are always here to help repair damaged siding.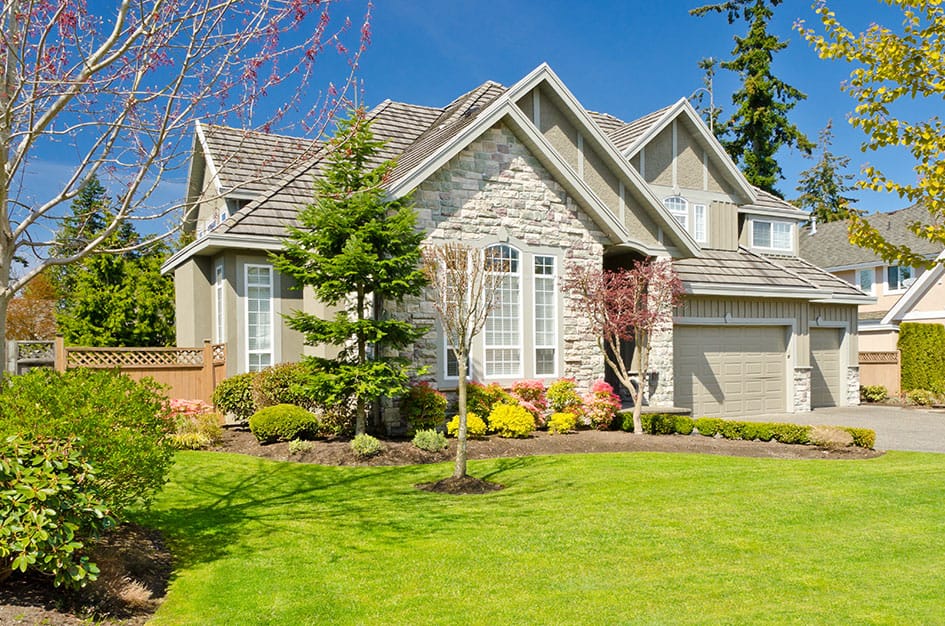 With Dallas Siding, you can rest easy in the knowledge that you are receiving the highest of quality in both materials and installation. Our company is quick and efficient on all projects. We specialize in residential construction and renovation (including multi- and single-family homes) and are also well-acquainted with the installation of new exteriors on commercial buildings. Our well-trained crews and top notch equipment make installing any exterior simple, on-time, and on a budget.
You can increase the value of your home with new siding:
– Add to the resale value of your building.
– Enjoy the beautiful color and texture of your new siding.
– Spend your free time enjoying life, not taking care of the house (when installing low-maintenance products like vinyl or Hardie siding).
– Know that your investment will serve you well in the years to come.
– Feel confident that you have chosen a well-established, well-reputed company to install your siding.
– Our crews are able to take on large projects on townhouses and condos in the Greater Dallas Area.
New exteriors are simple to maintain, but their initial installation can be quite tricky. Dallas Siding professionals can have your brand new vinyl plank or Hardie siding perfectly secure in no time at all. Our highly experienced and well-trained crews are glad to utilize their skills for your benefit, helping you to craft a new appearance for your home that will last for years to come.
EXPERIENCED SIDING INSTALLATION CREW
Advantages of working with Dallas Siding:
– We are a top-notch siding installation company serving home and business owners in Dallas, Fort Worth, Arlington, Denton, Bedford, and more.
– Our experienced crews are well prepared to tackle commercial construction and renovation projects.
– Our access to high-quality materials allows us to find the perfect color, style, and texture to fit each client's wants and needs.
– We are highly familiar with our exterior materials–including aluminum hardboard, cedar siding, vinyl paneling, fiber cement siding, stone, and LP siding, among others–and we can easily install them in any number of combinations.
– We not only comply with industry standards, we exceed them.
– Dallas Siding is the absolute best option for anyone on the lookout for a high-quality, low-maintenance exterior.
– We are always here when you need us, so you can rest easy.
Why is Dallas Siding the siding company of choice?
– Locally owned and operated, Dallas Siding is a Texas company through and through. We are able to install a wide variety of exterior materials (cedar, Hardie, vinyl, etc.), as well as perform related construction tasks.
– Dallas Siding employs several highly-trained crews, each possessing the full set of equipment necessary to complete work on both the residential and commercial scales.
– In addition to experience with condominium siding, Dallas Siding can expertly install new exteriors on private homes and townhouses.
– All employees at Dallas Siding take pride in their ability to adhere to the tight schedules of corporate building projects.
– Dallas Siding is equipped to handle single-family homes and large-scale commercial projects.
– Dallas Siding has extensive experience with heritage building restoration and is able to install siding in such a way that you will not eve be able to tell the difference.
– Dallas Siding employed only the most qualified siding experts. Our clients are always able to have peace of mind, knowing that the quality of installation they are receiving is the best in the industry.
– We create our own detailed building plans from blueprints of your home.
– At our clients' request, we are able to install environmentally friendly materials, helping you to support the wellbeing of the planet.
– Dallas Siding offers all potential clients a free estimate. We will send a skilled representative to assess the project, read blueprints, and draw up a quote. This estimate can be faxed or emailed without any obligation.
– A majority of our customers hear about us from find, neighbors, and other home or business owners. Our work is highly praised all throughout the Dallas Area.
– At Dallas Siding, we are always improving our customer service and doing our absolute best work for our customers. We are always at the ready to help you in any exterior project that you have.
Call to request a free estimate: (214) 253-8887
Or E-mail: info@DallasSiding.com
Dallas | Fort Worth | Arlington | Plano | Garland | Irving
Grand Prairie | McKinney | Mesquite | Frisco | Carrollton
Denton | Richardson | Lewisville | Allen | Flower Mound
North Richland Hills | Rowlett | Bedford | DeSoto